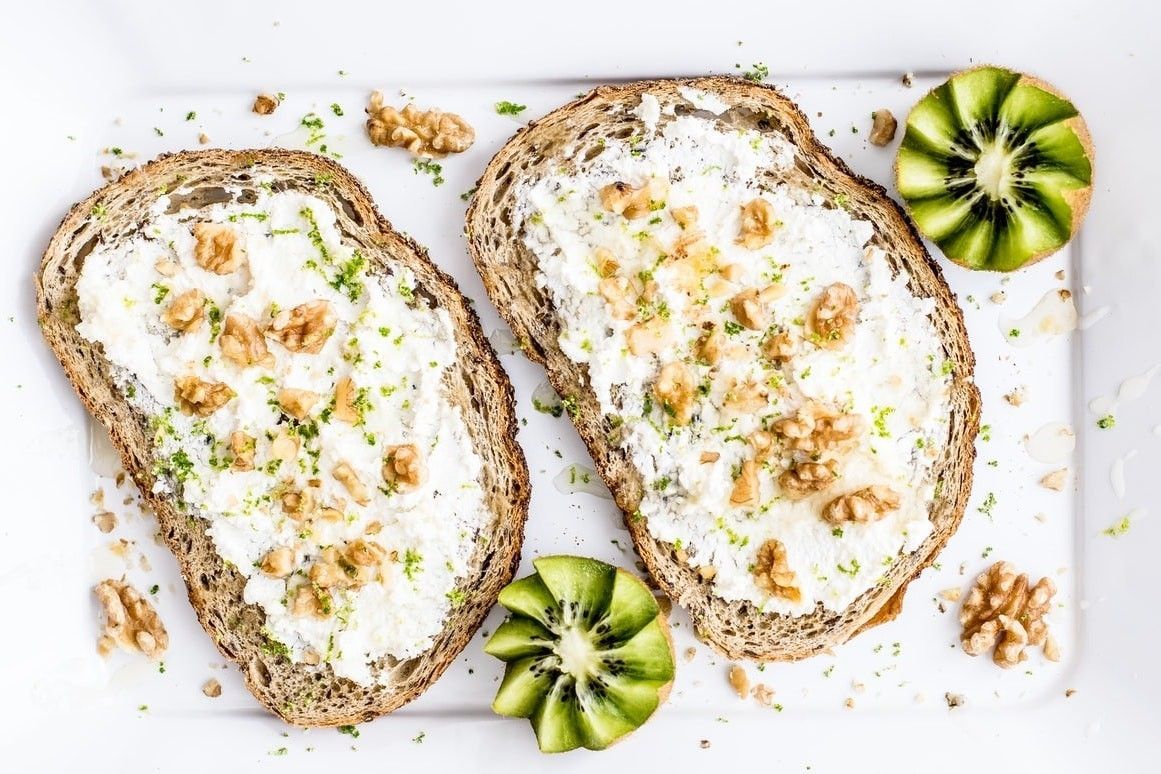 A piece of warm toast is a whole canvas of possibilities, where everyone has the opportunity to express their creativity. It can be a dessert, an appetizer, or a complete meal. It can be a cookery piece or a regular morning toast. One thing remains unchanged — a piece of bread definitely needs a spread. But what kind of spreads to use — we share further. This is a list of the most popular spreads that are eaten around the world. Take to your culinary arsenal.
Jam
Not only Ukrainians like to spread jam on bread. This spread is popular all over the world. Here is a jam made from apples, currants, or plums, while the French, for example, make their jam from cherries, the Thais — with mango.
However, we also have our own version of using jam on toast. Let's say, first spread well-melted butter, and then jam on top. And this is a ready-made dessert for tea or coffee.
Nut butter
The well-known "Nutella" has become a cult product all over the world. However, this is just one brand of nut butter. There are many other manufacturers, so speaking about the popularity of such a spread on hot toast, we mean exactly nut butter, and not just "Nutella".
In particular, one of the most popular products in America is peanut butter, which bears little resemblance to regular butter, but rather a fatty mousse with a nutty scent. Also in recent years, almond and cashew pasta has become popular in the world. It is a healthier alternative to regular nut butter and is also ideal with warm white bread.
Bacon jam
A very popular spread all over the world, in Ukraine it is still sold only in small craft stores. But in vain, as this is a bacon-based delight that is slowly cooked along with onions, vinegar, brown sugar, and spices. And then grind and add to the toast. Ukrainians, however, could add not only to toast but to pancakes or dumplings.
Liver paste
Perhaps there is no country where there is no variation of the pate. In our country, it is pork, in the Netherlands — from bacon and pieces of meat, in the Poles — from fish or vegetables.
No matter how many of these variations there are, it is meat liver pate that has become the most popular in the world. Remember foie gras? This is also a liver pate, only a goose. And it's, frankly, the best format for offal that few people like to eat with big stewed pieces. The pate has a delicate texture and unobtrusive aroma.
Typically, this spread goes well with crackers or toasted thin slices of toast. And if you also add stewed pear and walnuts, this is generally an exquisite appetizer for wine.
Labne
Creamy texture and mellow aroma — this is what a classic labne snack should be. This is a traditional Middle Eastern strained mousse made with yogurt and salt. For the labne, fat-free yogurt is used, which is left for 12-14 hours to get rid of excess fluid.
During straining, the whey is separated, leaving a thick and hard cheese-like product. Hence, it almost tastes like cream. Ideal for delicious toasts with vegetables, dry meats, or even fruit.
Humus
It is usually made by grinding chickpeas (garbanzo beans), tahini (ground sesame seeds), olive oil, lemon juice, and garlic. Therefore, hummus is considered not only tasty but also a versatile product filled with a large amount of vegetable protein and vitamins.
This spread is most popular among people on a vegetarian or vegan diet. However, vegetable spreads are now gaining more widespread use. For example, as the main course with a piece of meat or sausages.