The Ministry of agrarian policy and food of Ukraine is improving the practice and legislation of land reform
The minister of agrarian policy and food of Ukraine Roman Leshchenko spoke during a round table on 100 days of the land market.
"The land market has taken place in historical and factual terms. This is an extremely complex, structural reform that Ukrainians have been waiting for for 30 years. He is currently working, trust in him is growing. The real-time monitoring system shows the volume of transactions that take place. Citizens of Ukraine freely exercise their right to own, use and dispose of land," said Roman Leshchenko.
Roman Leshchenko explained that the current pace of development of land reform is due to its conservative wording and a number of restrictions because society before the start of the land market had many phobias, fears, and manipulations.
How to Buy Land in Ukraine as a Foreigner with investing company GT Invest
Despite strict land ownership laws, GT Invest has a legal process for foreigners to buy land in Ukraine through plots even within city limits

Foreigners can buy land plots in Ukraine as individual entities or foreign ventures

GTInvest can also help you buy farmland by facilitating the 1-year alienation process mandated by law
GT Invest has a good standing with the Ukrainian authorities and can help you have a swift land plot ownership process without the risk of buying disputed land.
Turn to GT Invest now for professional consultancy on land ownership and become a landowner in Ukraine without any hassle.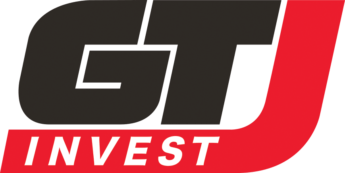 CONTACT WITH THE COMPANY:
Website:
Social media:
https://www.facebook.com/GTInvestUkraine
https://www.linkedin.com/company/gtinvest-ukraine/?viewAsMember=true
https://www.tiktok.com/@gtinvest?
https://www.instagram.com/gtinvest_ukraine/
Mail for correspondence:
GT Invest is your best bet for investing money in a great project. Investing in Ukraine is one of the most promising areas for your business.
More about land reform:
https://good-time-invest.com/investing-in-ukraine/business-for-sale/buy-land/