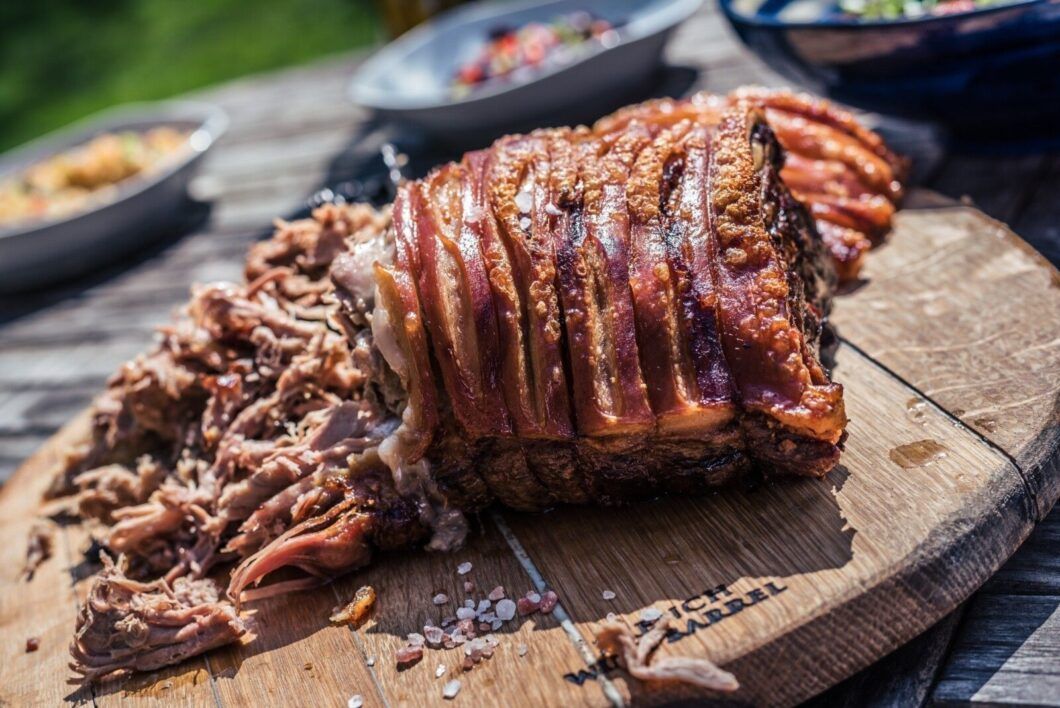 This meat just melts in your mouth. It can be savored with a slice of fresh bread, as a side dish, or even instead of a burger patty. Ragged pork will become a highlight in any dish. All you need to do is buy the right and quality pork and stick to the recipe we tested for you.
What kind of pork to buy?
It is for this piece that a boneless scapula should be taken. Tenderloin is not needed here, because pork is an important fat for ragged pork. It is the scapula that has enough of it. Even if you don't like lard, don't worry — you won't find it there at the end of cooking. It will melt and seep into each fiber of the scapula. However, you also need to be careful here. When the meat is of poor quality, the lard gives the fibers an unpleasant, sour, and bitter taste. Therefore, if you really cook pork — only using fresh farm meat.
Is it possible to replace pork with another meat?
Sure! However, you won't get the same juicy, ragged meat that can be made with pork. After all, neither beef, nor chicken, nor turkey has the same amount of fat that is in pork. This means that the fibers will lack moisture during cooking. Therefore, as a result, you will not get a juicy piece, but dry fibers that are difficult to chew.
They talked about the preparation stage, and now the recipe itself.
Ingredients:
2 kg pork shoulder
3 tablespoons brown sugar
1 tablespoon salt
1 tsp smoked paprika
1 tsp garlic powder
1 tsp onion powder
1 tsp black pepper
2  tsp olive oil
350 ml light beer
Cooking method:
Put the oven to preheat to 150 °C. While it is heating, remove excess pork fat and film, if any.
In a small bowl, combine brown sugar, salt, paprika, granulated garlic, onion powder, and pepper. Rub all the pork with the mixture. You can marinate in advance if you have time. For example, leave it in the refrigerator overnight.
Heat a large skillet and roast the whole bite in olive oil to form a crust on all sides. This will help keep more moisture inside the piece.
Pour the beer over the toasted pork and cover with a lid or foil. Let the meat absorb the flavor for at least 1 hour. Then transfer to the oven and cook until the pork is tender for about 3 hours. Remove the lid or foil and cook for another 2 hours, until the pork is very tender. It should be easily separated with a fork.
Remove the pork from the oven and leave for another 30-40 minutes. There will be a lot of liquid in a bowl around the piece, during this time it should soak into the pork a little and make it juicier. Once the meat is rested, separate the fibers with two forks and mix well with the remaining liquid. You will soon notice that there is no juice left. This means that each fiber is well saturated, which means you can serve.
A few tips
You do not need to fry the meat before baking or leave it to marinate in the beer for a long time. This won't affect the taste of the pork too much, but to reproduce the classic recipe, we recommend trying all the steps. For example, you don't need to use beer, but the meat will not have a crust and such a bright aroma.
Also, if you do not have an oven, such pork can be cooked in a slow cooker. However, it should be understood that you will not get a glazed surface on a piece either.
To summarize, the whole secret of pork is in high-quality, proper meat and in long-term cooking of a piece at low temperatures. So if you want to change the recipe, add other condiments or something, don't be afraid to experiment. Eventually, you'll get succulent fibers. Just remember the temperature, the time, and the choice of meat.